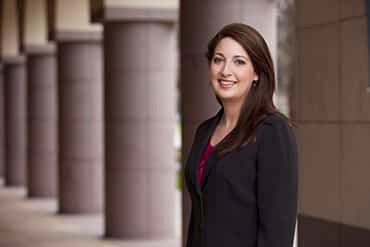 Christy Murray—a longtime MCPER researcher, principal investigator, and project director—has been named the center's communications director.
In the new role, Murray will oversee product development strategy and events that translate research to practice and will lead the dissemination of education research findings to a diverse group of stakeholders.
"I'm looking forward to working with our MCPER researchers to disseminate important research findings in a way that really resonates with educators and others, who can then use that information to improve practice in schools and classrooms," Murray said. "I think this will further elevate MCPER's reputation as the 'go-to' place for guidance on research- and evidence-based practices."
Murray first joined MCPER in 2002 after serving as an elementary classroom teacher in the Austin area. She has served as PI, co-PI, or director of numerous educational research and technical assistance projects at the federal and local levels. From 2005 to 2012, Murray served as the deputy director of the Center on Instruction's Special Education and Response to Intervention Strand. During this time, she provided technical assistance to regional comprehensive centers and state departments of education, as well as developed products, publications, and professional development materials. Murray then served as the PI and project director of Middle School Matters, an education reform initiative founded by the George W. Bush Institute and implemented at MCPER. Over the past several years, she has developed a social media presence for MCPER and contributed to the redesign of MCPER's website.
Please join us in congratulating Christy!