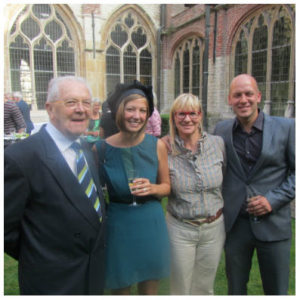 Congratulations to Emmelien Merchie, who successfully defended her dissertation at Ghent University in Belgium.
"I realized again how important the work was to me and I really had an opinion about it and could defend it as an educational researcher," Merchie wrote in a recent e-mail about her defense. "I hope I can continue working in this research area."
Merchie had traveled to Austin for a 5-week visit this summer at the invitation of MCPER Executive Director Sharon Vaughn, who served as an international member of Merchie's dissertation committee. During her visit, Merchie presented findings from a 4-year intervention study on using mind maps to foster graphical summarization and text-learning strategies for middle grade students. For more information on her visit, read the MCPER news feature.