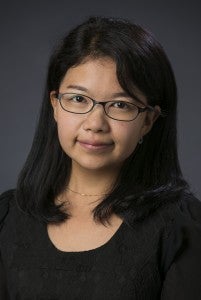 Eunsoo Cho, a postdoctoral fellow in MCPER's Reading Institute, has been honored as the lead author of a prestigious journal's best research article of 2015.
"Cognitive Attributes, Attention, and Self-Efficacy of Adequate and Inadequate Responders in a Fourth-Grade Reading Intervention" won the Samuel A. Kirk Award for 2015, which recognizes the best research article in the journal Learning Disabilities Research & Practice. Cho's co-authors included MCPER researchers Garrett Roberts and Philip Capin, Associate Director Greg Roberts, Executive Director Sharon Vaughn, and Jeremy Miciak of the University of Houston.
For a description and full citation of the article, visit the MCPER Library. For more information or to obtain the article, visit the journal's website.
MCPER's Sarah Powell won the Kirk Award in the practice category.