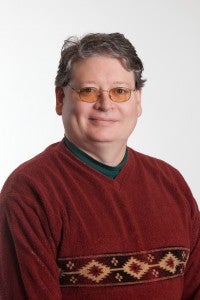 MCPER administrative team member Eric Bramblett has received a 2017–2018 Dean's Excellence Award for his contribution to the Workday project for the College of Education.
Bramblett was designated as one of six "super users" who helped the Workday implementation team customize the new human resources and payroll system for The University of Texas at Austin. He participated in early rounds of user acceptance testing and has spent the last year providing the team with valuable feedback in preparation for the November 2018 launch.
Bramblett received his B.A. from The University of Texas at Austin in 1988 and his J.D. from Texas Tech University in 1999. He has provided administrative support, accounting, HR, and grant administration services to the center for 19 years.