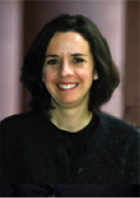 MCPER congratulates Andrea Flower, a fellow with the Dropout Prevention Institute and assistant professor in the Department of Special Education, for winning a 2013 Regents' Outstanding Teaching Award.
The highest honor of The University of Texas System, the award recognizes "faculty members at the nine academic and six health University of Texas System institutions who have demonstrated extraordinary classroom performance and innovation in undergraduate instruction," according to the UT System website. Students, other faculty members, and external reviewers evaluate nominees for the award. Among other areas, the review panels considers candidates' "classroom expertise, curricula quality, innovative course development, and student learning outcomes," according to UT System. Winners also receive a $25,000 award.
Flower completed her doctorate at the University of Washington in Seattle. Prior to that, she taught for several years in Southern California in multiple special education settings across the K–12 continuum. Her current research and teaching focus is on academic and social/behavioral instruction and interventions for students with or at risk for emotional and behavioral disorders. More specifically, she is interested in the intersection of academic intervention and secondary- and tertiary-level positive behavior support interventions that promote improved outcomes for these students.