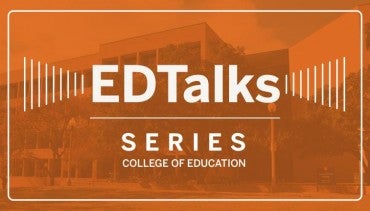 October's installment of the College of Education's EdTalks series will feature an assessment expert from the Netherlands.
Christine Espin of Leiden University will present "Use of Curriculum-Based Measurement Data for Educational Decision Making" from 10 to 11 a.m. on October 31 in Room 352 of the Sanchez Building. In the abstract for the presentation, Espin writes that she will explore "a data-based system designed to closely monitor the progress of students with learning difficulties: curriculum-based measurement (CBM). In the presentation, research focused on teachers' ability to understand and interpret CBM progress monitoring data will be described, and potential factors contributing to teachers' ability to understand and interpret the data will be discussed. In addition, methods for improving teachers' ability to understand, interpret, and use CBM data for decision making will be discussed."
Espin is a professor of learning problems and specialized interventions in education. She has published more than 60 articles and 17 book chapters related to CBM and teachers' use of student assessment data.
MCPER's Jessica Toste applied for and received funding from the UT Austin Academic Enrichment Fund to bring Espin to campus for the guest lecture.